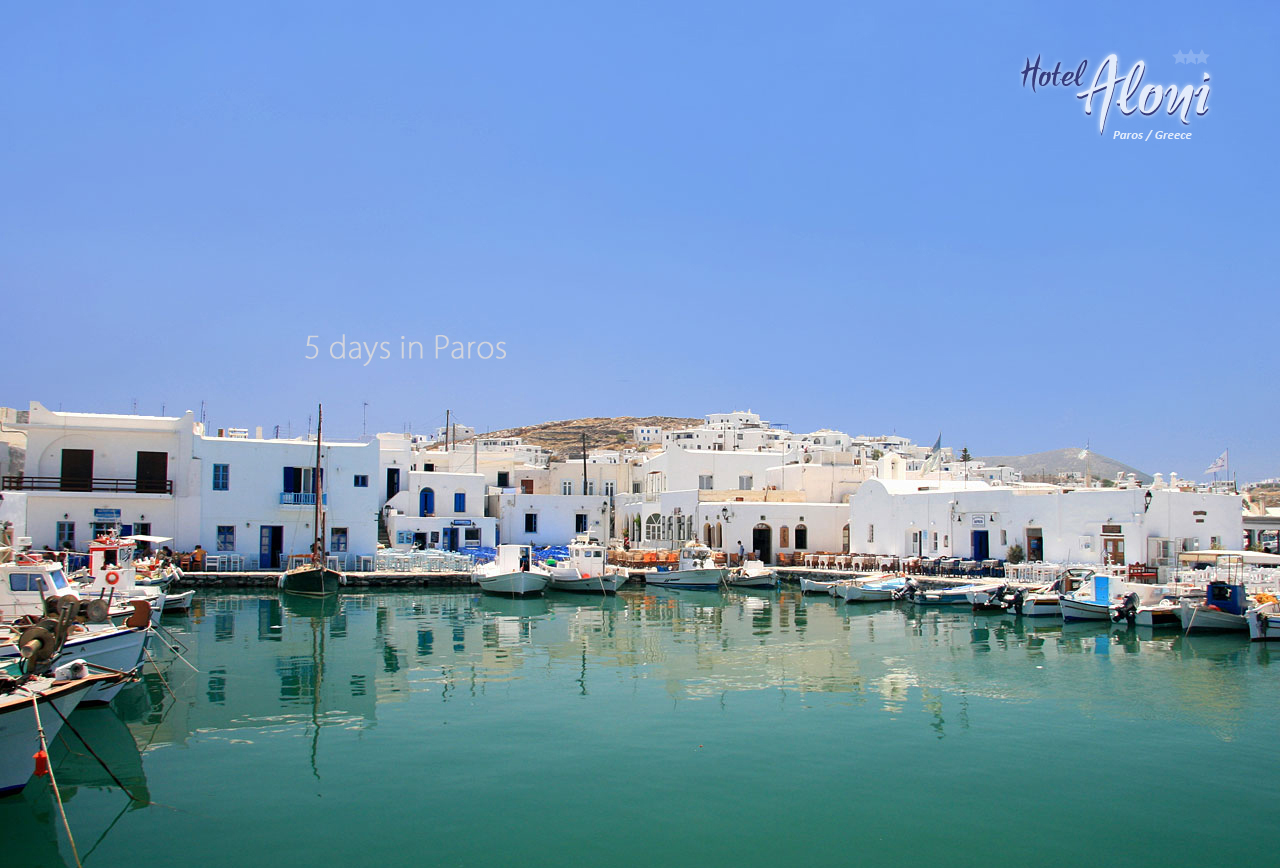 Paros Island is one of the most popular tourist spots for summer holidays in Greece and its distance from Piraeus port is about 3 hours by boat and lies to the west of Naxos Island. Paros is well known for its fine marble since ancient years.
You will find Naoussa village a cosmopolitan one as long as tourists all day long strolling around all day long and drinking their cocktails at bars on picturesque and white washed alleys. Explore Paros, Cyclades and find where to stay and what to do in Paros, Greece.

Don't miss visiting the beaches in Paros Island. Paros island has numerous beaches including Chrissí Aktí, Piso Livadi, Krios and Punda beach. To ensure comfort, many beaches offer deck chairs and umbrellas. The two most well known beaches in Parikia is
Krios beaches and Livadia. There are beaches for everyone on Paros—partiers, watersports enthusiasts, honeymooners or families. Anyone can find their perfect stretch of golden sand.
Paros is also an island that has a vivid nightlife. It has two areas where people tend to go out and these are Parikia (the port of Paros) and Naousa.
So…you have a five day holidays on Paros Island.
Here are the top choices from Aloni Hotel Paros for ideal holidays! Check availability, exlpore the Island and discover it!