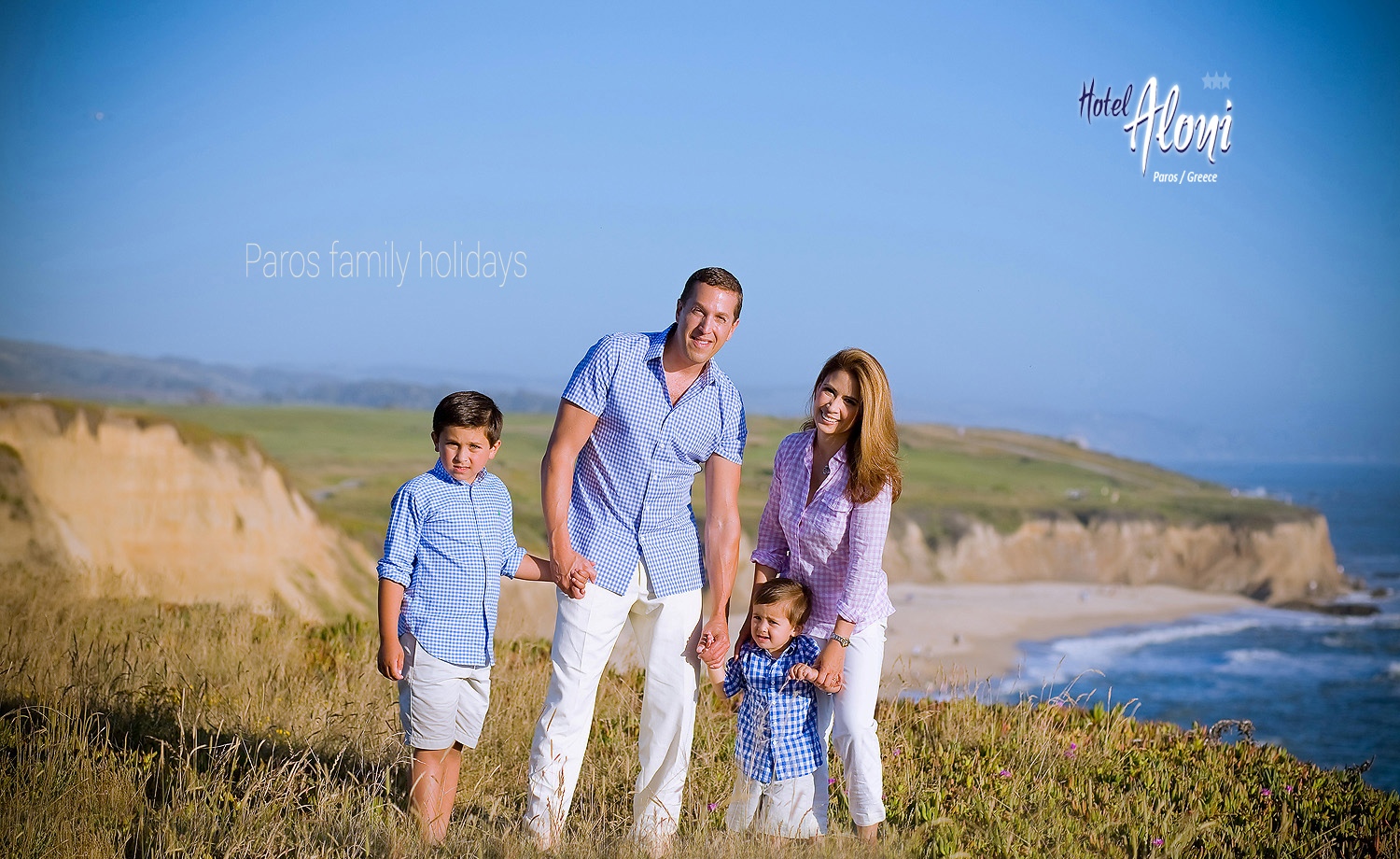 Explore Paros family holidays
Thanks to a great combination of sandy beaches and interesting sites, good restaurants and a lively atmosphere, Paros Island is the ideal choice for you and your family to visit. Apart from the main town of Parikia, which is a vibrant choice all day long, there are many quieter areas too.
Livadia beach in Parikia is popular, lively, famous for its beach and water activities, is a good choice for older kids. Piso Livadi main beach though is even more ideal for children of all ages.The sandy beach has trees and lots of shade and the water is shallow at the beginning and slowly gets deeper,something that is much safer for the kids.You can also enjoy the nearby secluded beaches, for relaxed Paros family holidays and more.
There are plenty of coves and stretches of sand to choose from in Paros island. A good tip if travelling with young children, is to find some more shaded spots, to avoid the extremely hot sun, and opt for those beaches with shallow waters so you can keep an eye on your little ones.
Book your family holidays on Paros Island!