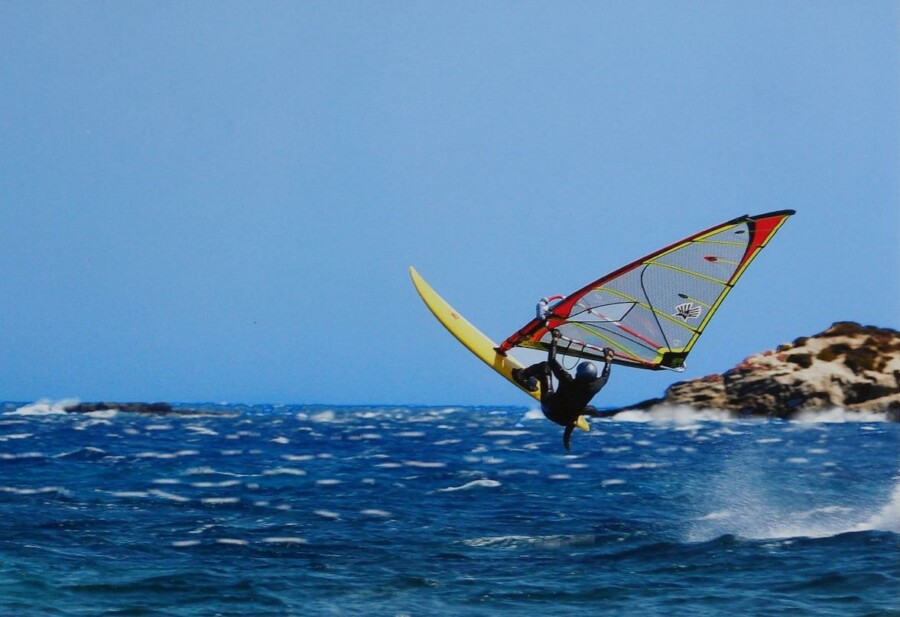 Windsurfing, the famous Summer sport that has taken over the world, is a variation of surf that takes elements of sailing, and creates one of the most demanding, fast and competitive water sports. It requires relatively strong winds to blow, in order for athletes to surf, rather than large waves, like in normal surfing.
Cyclades and especially Paros, have become really famous for this sport. Many world championships have taken place in Paros' Golden Beach and its adjacent New Golden Beach. The reason so many people choose Paros to windsurf? The famous "Meltemia". The strong north winds during the second half of the Greek Summer, mainly at Cyclades. But Paros benefits extra from a "wind channel" that is created between it and its neighboring island of Naxos.
Golden Beach and New Golden Beach may be the most popular, but there many more places for a windsurfer to visit, like Santa Maria at northern Paros and Pounda Bay on the side of Parikia. Wherever the wind takes you, there is always a surfing club or store that will cover all your needs or help your friends learn how to windsurf, with private or small group classes!