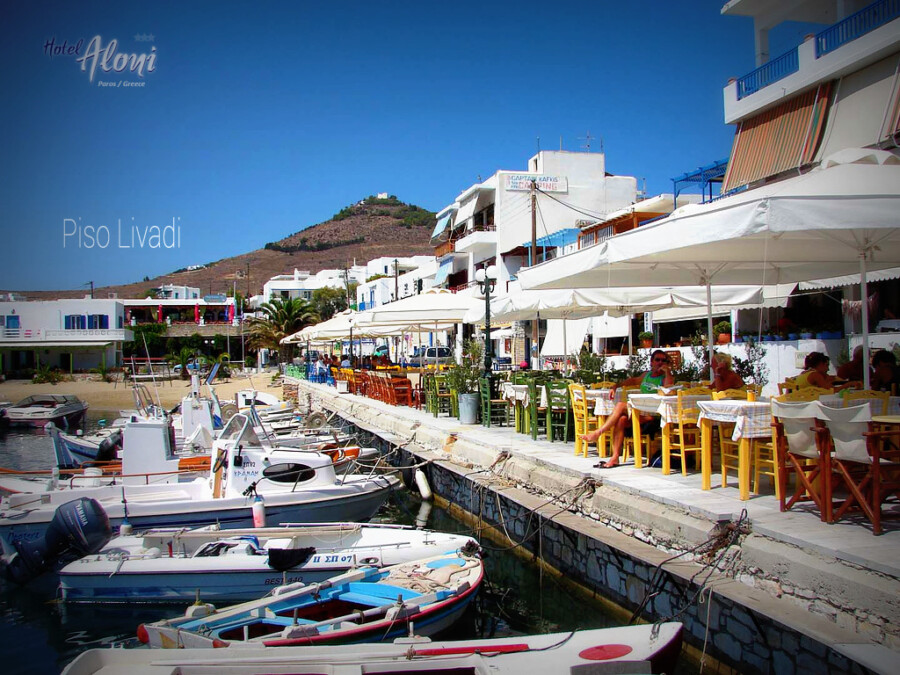 Piso Livadi is a small picturesque resort with a vary clean sandy beach where you can enjoy fresh fish.
The small port of Piso Livadi is linked by boats to many islands such as Naxos, Mykonos, Santorini and many more offering the opportunity of short cruises and excursions.
South of Piso Livadi you can find many beaches like the Golden Beach, considered as one of the best spots in the Mediterranean for slalom windsurfing. The big religious festivity of this beautiful resort is the celebration of the Ascension Day, during which many happenings and events are organized and sea food and wine are served to the participants.
In the village of Piso Livadi you can enjoy your coffee in one of the cafe's where you can admire the panoramic view of the port, the village and the beach.
Discover the best places of Piso Livadi in Paros Island!