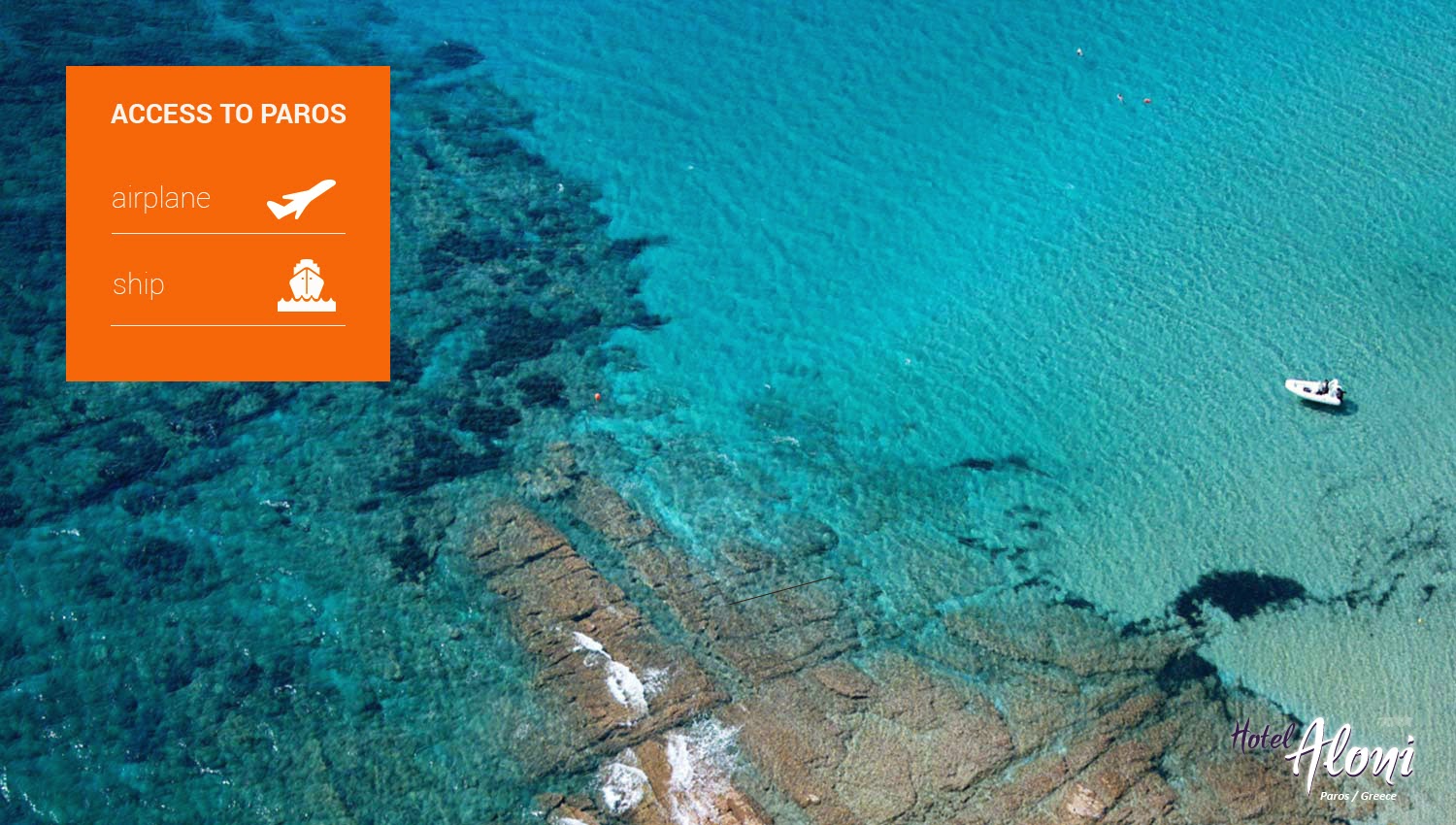 Paros is located in the Aegean Sea right in the heart of the Cyclades Islands. Thanks to its central
location
, many of the boats that leave Piraeus Port for the other islands make a stop in Paros. There are many ways to get there, especially during summer high season!
The most common and usually the cheapest way to reach
Paros
is by boat. There are daily ferry connections from the mainland port of Piraeus. The regular and slower ferries take approximately four hours but the high speed ferry (and more expensive) only takes two hours and forty-five minutes to get to the island. Visitors can also find hydrofoil connections from the port of Rafina which take around three hours. There are frequent connections to other islands too: Amorgos, Anafi, Ikaria, Ios, Samos, Koufonisi, Mykonos, Naxos, Rhodes, Santorini, Schinousa, Skiathos, Syros, Tinos and to Crete and to the mainland towns of Volos and Thessaloniki.
Another way to reach Paros is by plane. You can fly to Paros from most international airports via Athens. Olympic Airways operates the short domestic route from Athens to Paros with small planes (up to 38 passengers) and there are many frequent flights in the week during high season which take approximately 40 minutes.
Even though Paros has its own airport, many charter companies choose not to land here, but fly to Mykonos or Santorini instead. This isn't a problem though, as both islands have a daily ferry connection to Paros.
Many travelers prefer Paros Island for their summer holidays, for its sparkling water, the white houses and charming streets you can get lost in. For obvious reasons, this makes Paros a perfect place for island hoppers. And as you can see, there is no difficulty in getting to the island whatever way suits you.
Need more information? Visit this page where we have collected all the necessary information about your travel options, so you know how to reach Paros and get to Aloni Hotel Paros after arriving on our beautiful island.
We are waiting for you to welcome you to our beautiful island!